What is a Brand Ambassador?
We've all seen influencers of products and services for years. Cosmetics, apparel, candles, weight loss campaigns and every and anything else has tried the strategy of paying for advertisement through commissions to represent a branded product.
The reality is, most people just buy these items to help their friends, so they don't build a retentive consumer audience.  A "brand ambassador" has an audience that serves a need or appetite for a certain niche. 
Monetizing your social media accounts, launching a YouTube channel and growing your audience can payout hundreds of thousands of dollars per video. If influencers are earning revenue per view in addition to commissions per purchase, clicks can mean big money!
Keep in mind the work and planning you have put into your brand is your intellectual property and you should take strategic steps in this situation to protect it and control your structure for your brand ambassador partnership program.
You can choose to license your content to influencers and/or distribute it freely under guidelines that are specific and offer you the right to terminate the conditions of the agreement if you find an influencer has violated the terms you've set forth. 
Imagine going to search facebook for your business profile and hundreds or thousands of results populate. This is a worst nightmare scenario for any business and is very difficult to control or undo. 
For this and other reasons, It is necessary to put into place guidelines and rules to protect your content. You decide how and when it can be used, in conjunction with what, in which capacities and so forth. All of this really matters when someone is allowed to represent your brand. 
Here are the top 7 ways to make sure your brand has a successful brand ambassador program in place to protect your brands integrity and grow your audience, sales, and customer base through influencer partnerships.
To begin, you should have a good list of general requirements to make sure your brand ambassadors are a right match for your brand and it's products.
A few things to consider should be…
Each ambassador should have access to various types of social media where your brand has a presence!
ie. Facebook, Instagram, Twitter, Tik-Tok, etc
Should be familiar with your brand's mission and vision.
Should meet a minimum required post agreement and have a passion for posting fresh content to drive traffic to your branded category.
Should be comfortable interacting and have developed post interaction on their channels. Q&A's + live interactions have proven to soar sales and connect buyers to a specific product.
Should be available to attend scheduled branding events, product launches, etc. to discuss ambassador opportunities and product and promotional campaigns.
Posts should be set to engage publicly to broaden influencers audience and bring your brand the most possible exposure. 
Your brand ambassadors can drive general topic influenced traffic to your site, but the real power is in creating product campaigns.
Control the content your influencers post to make sure everyone is posting accurate information to your consumers and the information is consistent across all channels. 
Adding Products
Choose products you want to boost sales or bring attention to.
Add and organize content for those products by adding product information or short elevator pitches or descriptions to catch consumers. Add any promo media to these campaigns.
Make content easy for your influencers to copy+paste into their posts. This helps to ensure your posts are always error proof and well stated, leaving out any extra lingo and on brand.
Separating Links
Keep your links until the end of your campaign to be sure your influencers can use them in their post style and they don't miss anything important. 
Also, most affiliate programs will feature a link generator for affiliates to add product or site links into to output an auto-generated  url with their affiliate reference id attached so that your website can track their sales and pay them on commissions.
Keeping the url's separate allows influencers to have clean access to generate their links without copying unwanted text and generate links easily.
Tagging Products & Posts
Using a hashtag to tag products and posts are a great way to track post interaction, link content, and brand your products in the social media realm.
Decide generic tags to add to your posts and don't be afraid to jump into other tags already populating on social media to broaden your audience to other followers.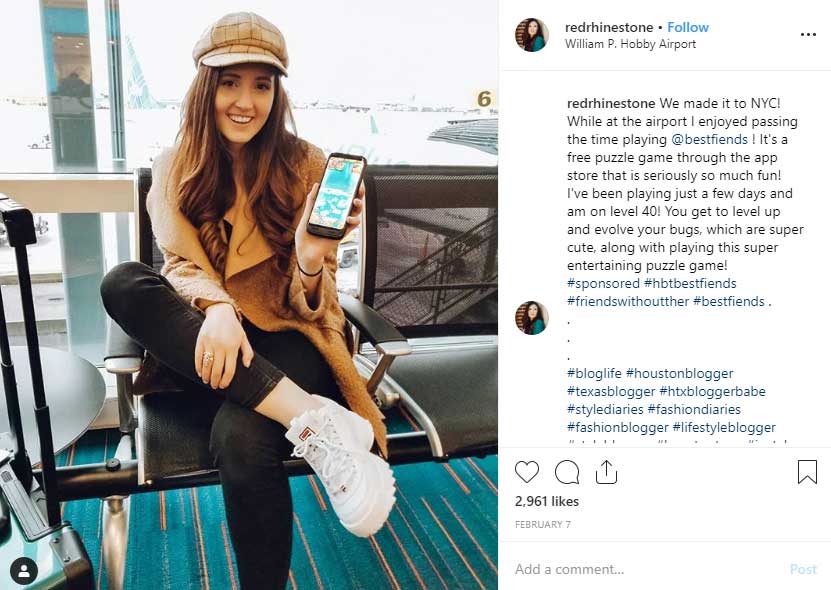 How you interact with your brand's ambassadors can translate to sales. Networking your influencers together through a private platform such as WebEx Teams or through a private social media group is a powerful way to connect with your team.
Name a day of the week like, "Lipstick Thursdays" where you feature a new product campaign each week and you offer your own uses, features, favorite facts, and more for your influencers to use as selling tips to your market audience!
interacting with your team should be inclusive, positive, and empowering! Spread joy throughout your branded relationships and set the tone for how your influencers should represent your brand to your consumers in their own posts.
When reviewing your brand influencers, you want to look for anything that stands out as misrepresentation of your brand, ethics, moral judgement, or anything else that makes you uncomfortable for your brand to stand alongside.
Some influencer programs restrict ambassadors from marketing products for other brands with exclusivity contracts, while others ask for clean content with no nudity, violence, profanity, or subjective content and leave it at that. 
Think about your demographic and what they want or do not want to see. What will turn them off and what will sell them? Be intentful and post specific content related to your audiences behaviors and don't stream far from that familiar concept. 
What is it worth for an influencer to spend their time and audience recommending your brand or products and services?
While influencers are looking to build their own integrity with their audience, it is worth considering the weight your brand brings to their table or portfolio.
Providing incentives such as earning commissions or product discounts for influencers to demonstrate a product to their audience is a great tool to increasing sales and motivating ambassadors to create viable content.
Unboxings or tutorials are among the most popular ways contributors share brands and products, but get creative with your team and go viral!
Personalized coupon codes to offer the first dose of buyers a percentage off will motivate your influencers. Giving them the tools necessary to sell your products and a good knowledge base of information to help them describe and bring your product to life.
If you know what you want to sell and how you want to sell it, develop a strategy that will get you closer to your goal and share that strategy with your influencers.
Add tiered levels of contribution to allow influencers to make blog posts, perform social media takeovers, and collaborate with other brands connected to your industry for extended exposure.
Not everyone is your competition. When you share your audience with other brands, you will want to be sure to stand yourself apart in representing your products or services. 
If you are a hair extension brand, you may want to align with salons and recurrent cosmetology courses to grow your audience to a wholesale base and presumably further.
If you are a beverage brand, you may want to collaborate with a dessert or bakery your beverage goes great with in the mornings!
How you strategize your connections with various audiences can grow your consumer base to levels you never thought possible.
We recommend Affiliate for WooCommerce plugin from WooCommerce for the best affiliate tracking and instant payouts! This plugin uses MassPay from PayPal to pay affiliates and keeps track of conversions, clicks, campaigns, and more. 
This plugin literally has every tool you need to manage your ambassadors and affiliate sales in one dashboard!
Don't piece this platform together; use the  trusted WooCommerce for Affiliates instead!
Allow people to sign up as your affiliates. Approve them and set them up to receive commissions. Let them create referral links. Track visitors, conversions, commissions, and payouts. It's all there!
Turn customers and subscribers into affiliate partners and brand ambassadors.
Track affiliate progress and adjustments: commissions are adjusted based on order status changes and recurring subscription payments.
The most powerful commission plan system – set commissions based on a number of conditions.
Combine media assets, swipes and other resources in different promotional campaigns. Track performance of each campaign separately.
Easy payouts via PayPal, referral tracking using coupons and many other features.
Integrate with your own site — Affiliate for WooCommerce works as a WooCommerce extension, so your costs and setup time are reduced. Of course, we can always install it for you if you'd like.
If you follow us anywhere, you likely already know how much we love WebEx for team connectivity and internal communication.
WebEx continues to take the cake! This is a great way to connect with your influencers, design sales strategies, drip content, and more! Plus, it's FREE version is all you need to get started.
Get ElementorPRO
Add an ElementorPRO license to your WordPress website to get started today.
Create your own
Beautiful Landing Page with Elements